Cutest Halloween Colouring Book this year 🙂
At least this is the badge I gave it while working on it. I hope you will like it and have as much fun colouring it as much fun I had creating these pages.
We can't wait to go visit a pumpkin patch this year, have you booked yours already? We won't forget to bring our wellies this time 😀 as it can be a really muddy adventure. I personally love autumn and all the colourful costumes the trees wear for a really short time before they get naked for the winter.
40 pages of original illustrations made by me.
This coloring book makes a wonderful gift for your or your friend's little one. Also great for birthdays and to celebrate Halloween, and for any special occasion.
Or try this: you can give it away instead of candy this year.
This Halloween coloring book is perfect for both toddlers and young kids, which makes it ideal for a family activity that everyone will enjoy.
Variety of Halloween Designs:
Pumpkins, Cats, Sweet Treats, Zombie, a really cute Skull, Skeletons. Ghosts and Bats. Broom and the Moon, a Werewolf, aFrog, a Cauldron, Haunted House, Witch's Hat, Loch Ness Monster, Mummy, a Zombie Unicorn and Dracula and much more….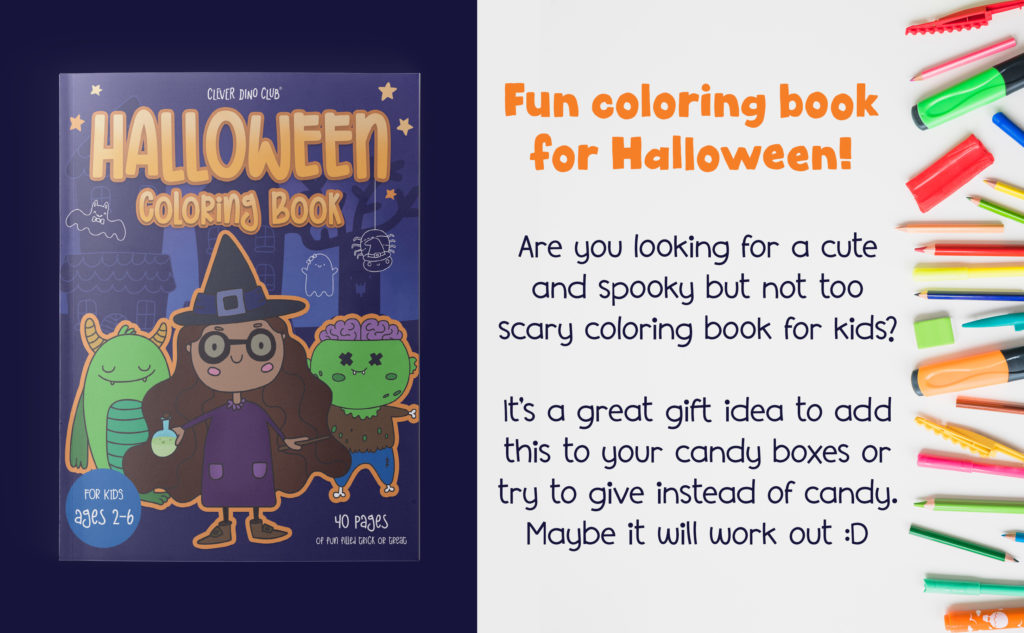 Amazon US
https://www.amazon.com/dp/B09JBHFZS8
Amazon CA
https://www.amazon.ca/dp/B09JBHFZS8
Amazon UK
https://www.amazon.co.uk/dp/B09JBHFZS8
Amazon AU
https://www.amazon.com.au/dp/B09JBHFZS8
If you live in Germany, Italy, Spain, France or Japan, you'll be able to find this book in your local Amazon sites (but the cover and insert is the same, it's in English).