I packed 10 dot2dot exercises and 26 letters into my lowercase handwriting workbook that is available on amazon.com (and other marketplaces like CA, UK, AU):
https://www.amazon.com/gp/product/B0962N5D91/
Introduce the world of letters for little writers!
Recognise letters and learn to write while tracing shapes and letters. These animal friends will help you connect letter shapes with sounds.
10 pages of pen control practice (dot2dot pages)
52 pages of letter tracing
Fun way to introduce letters, lettersounds, phonics and lettershapes!
Colour in the letter's character first.
Then follow tracing instructions to remember the letter.
26 lettersounds: each letter is an animal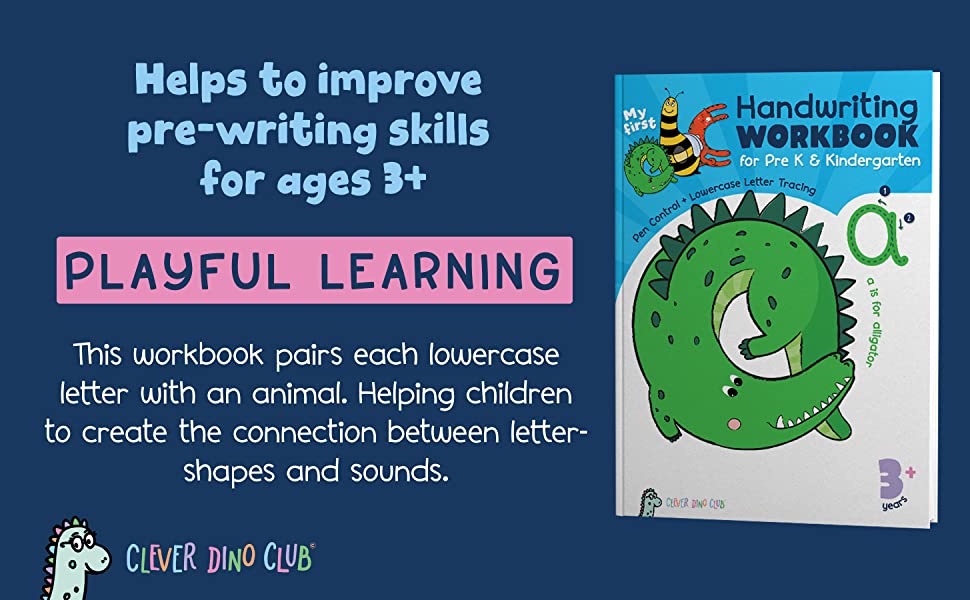 Start learning the alphabet today!
a is for alligator
b is for bee
c is for cat
d is for dinosaur
e is for elephant
f is for fox
g is for giraffe
h is for horse
i is for iguana
j is for jellyfish
k is for koala
l is for lion
m is for manta ray
n is for numbat
o is for owl
p is for panda
q is for quail
r is for rabbit
s is for swan
t is for tucan
u is for unau
v is for vulture
w is for worm
x is for x-ray fish
y is for yubby
z is for zebra

#PRESCHOOL #FINEMOTORSKILLS #FINEMOTOR #PREWRITING #PREK #PRESCHOOLWORKBOOK #PRESCHOOLFREEBIE #PRESCHOOLPRINTABLE #PREKPRINTABLE #PRINTABLE #PRINTABLES #PRINTABLEDOT2DOT #DOT2DOT #DOT-TO-DOT #PRE-K #BACKTOSCHOOL #BACK2SCHOOL