This pdf was created in August last year. I kind of forgot about it. But it's still a fun summer activity pack.
My plan was to come out with a brand new 10 page freebook each month, then 2 months later I was hired to do a very similar thing (but for a much bigger blog) 🙂 I'm thankful for the opportunity that continued through the year. I can give you that link in a post later today (I want to collect all the published links in one post).
Freebook August 2020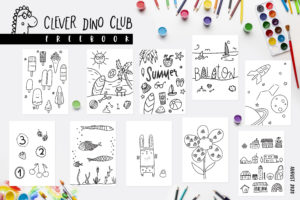 I created a 10 page long ebook full with coloring pages and a counting printable. Please let me know in the comments if your little one liked them.
Download the free ebook now!